Commercial Water Damage Restoration in Central Georgia
Your business is more than a property. It's a dream you built from nothing. It's a life you designed for yourself. It's a service to your community and a legacy for your family. So when your business is hit by an unexpected disaster, the damages feel much deeper than mere property loss. It feels like a sledgehammer to the world you worked so hard to build.
Not to mention, every hour your business is closed for damage restoration is an hour of profits lost.
At 911 Restoration of Central Georgia, we get it. We know the stress you're under, we know the frustration you feel, and we know you literally can't afford to waste time getting back to work. That's why we have disaster restoration experts on call 24/7/365, with a guaranteed arrival time of 45 minutes or less. Call us at (478) 314-7740 and allow us to offer you a free visual inspection.
When you call 911 Restoration, you can count on an emergency response from IICRC certified technicians who are licensed and bonded. From water damage restoration to fire cleanup to mold removal, your crew is highly trained and able to address every form of property damage. If you need water extraction following a pipe burst, roof repair, carpet or drywall replacement, or sanitation after a sewage backup, the disaster restoration experts have you covered.
Even better, they work with all insurance companies and offer a free insurance consultation so you can go into damage restoration with eyes wide open, knowing exactly what will be covered by your provider.
Let us take over the worry of restoring your property so you can focus on keeping the business running smoothly. For emergency, expert service, contact 911 Restoration of Central Georgia today at (478) 314-7740.
Emergency Commercial Water Extraction
From sewage backups to hurricanes to pipe bursts, water damage is one of the most common property disasters for Georgia business owners. When water floods your commercial property, there's no time to waste. You need immediate attention from a certified water mitigation company. You need 911 Restoration.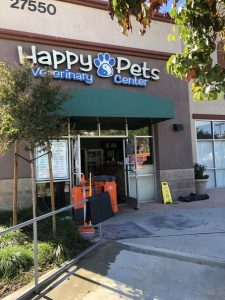 Water damage restoration technicians will arrive at your property within 45 minutes of your call, even if your call comes in at 2:00 a.m. on New Year's Day. They offer a free visual inspection for property owners so you understand the extent of your water damage. If you have any undamaged belongings in the area, they pack out and store those items to prevent harm during the cleanup process. Then, they commence water extraction and structural drying using heavy duty, professional-grade fans.
As you know, water can be a surprisingly destructive force, and sometimes damages aren't immediately obvious. Business owners can't afford sloppy workmanship when it comes to water damage restoration in Macon, because in a humid climate like this one, today's overlooked structural damage can become a bigger, more costly loss down the line. Our water damage restoration techs are careful to inspect and test the integrity of your structures after water remediation is complete. If they find any permanent damage, they tear out and repair the surface, leaving you with a property that is in top condition and secure against future harm.
Water damage experts are also sensitive to the high standards of commercial properties. They know that as a business owner, you are held responsible for the well-being of your customers as well. Keeping this in mind, the water cleanup crew takes extra measures to ensure all structures are sound and the area has been completely sanitized.
Commercial property damage can be hard on your business and your bottom line without urgent service from a caring water damage restoration company in Macon. Minimize risk and minimize damage by calling on 911 Restoration today at (478) 314-7740.
Full-Service Restoration Company
There is no aspect of commercial property damage our technicians cannot handle.
If you've endured a property fire, they offer soot, ash, smoke, and permanent odor removal. They repair burned, warped, and stained structures. They clean your furniture and belongings and manage water damage left from the fire hose.
If you experience a mold infestation following water damage, they conduct expert mold inspection, offer third-party laboratory testing, and handle mold removal safely and swiftly. They even include mold inspection as a necessary conclusion to water damage restoration in Macon, knowing your property is vulnerable to growth at that time and an infestation might go unnoticed for too long without the help of a professional eye.
And you know how comprehensive our water damage restoration process is.
No matter what your commercial property damage is and no matter what caused it, you can count on 911 Restoration to turn this crisis into an opportunity for a new beginning. They believe in leaving every property better than new.
If you're reeling from commercial property damage in Macon, don't worry. Call 911 Restoration of Central Georgia for a Fresh Start and a quick return to business as usual. Call us at (478) 314-7740 and see how we can help.
Serving the communities of Bonaire, Fort Valley, Kathleen, Lizella, Macon, Perry, Warner Robins, Bibb County and surrounding areas.