Water Damage Restoration in Bibb County
For new home or commercial property owners in Bibb County, purchasing a building of their own for the very first time can be a joyous occasion. They now have a piece of long term investment that will earn them lots of money down the road. But new property ownership isn't without its downfalls. As a home or retail complex owner, you are now in charge of every last detail of your building. If a disaster happens, you are the one responsible to fix it. This includes the possibility of flooding.
Whether from a pipe burst, flood cleanup efforts, or a severe storm, water damage restoration is not something you should put off. Thankfully, 911 Restoration of Central Georgia has the experience and state-of-the-art equipment to thoroughly extract every last drop of water from your property. We also are IICRC certified in mold removal. Best of all, regardless of where your property is located, our team will be at your doorstep within just 45 minutes of your initial phone call. Day or night, our water damage restoration and mold remediation services are available 24/7/365.
Swift and Sympathetic Water Damage Restoration Services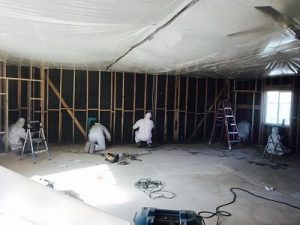 According to FEMA, water damage from flooding is one of the most common hazards that effect U.S. property owners. Water damage can damage your home or office building in many ways, including:
o Health and safety risks – Water damage from flooding can cause a plethora of safety and health risks if not cleaned up right away, such as structural damage to your property, electrical damage, sanitary hazards, landslides, and more.
o Property damage – Did you know that 90 percent of damage that is related to all natural disasters is caused by water damage from flooding? Just a few inches of water inside of your building is enough to destroy your personal possessions, carpeting, furniture, and more.
o Emotional turmoil – Water damage restoration victims can experience great difficulty when coping with the flooding situation to their property. These emotions can include anxiety, fear, anger, depression, grief, frustration, and more.
Thankfully, 911 Restoration of Central Georgia has the knowledge and sympathy to properly deal with the problem, no matter how large or small it may be. Our licensed, bonded, and insured crew has a "fresh start" approach when it comes to water damage restoration and mold decontamination services. This enables us to put you at the center of our utmost attention and to offer the support and sympathy you need and deserve during this difficult time. We will help you see the silver living of this dire situation and get excited for the next chapter of your life.
Professional Mold Removal Services in Bibb County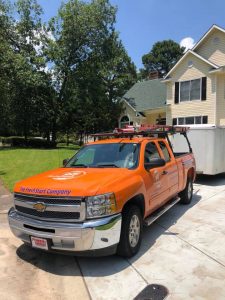 Property damage and emotional turmoil aren't the only things that water damage can cause. If left unattended to, stagnant water can become a haven for mold. Mold is a kind of fungus that play an important role in nature, breaking down dead plants, leaves, and trees. But if this pesky fungus starts growing inside of your walls or inside your ceiling, it can start breaking down every surface it touches, damaging the structural integrity of your home.
Mold can also lead to health hazards, including coughing, sneezing, upper respiratory infections, and heightened allergy and asthma symptoms. The most susceptible are young children and the elderly.
911 Restoration of Central Georgia has the tools and training to safety perform complete mold remediation inside of your building. We also perform mold inspection by sending samples to third party labs for thorough testing.
Other benefits of working with us include:
Free visual inspections for property owners only

IICRC certified mold removers

45-minute response time

Locally owned and operated

Same-day service

Emergency storm repairs and boarding up

Third-party mold testing at professional labs

Leak detection and repair

And much more!
If you are in need of water damage restoration or mold removal services, contact the professionals at 911 Restoration of Central Georgia. We will be at your door within the hour and are fully prepared to deal with the problem at hand. Call us right away to get your property, and your life, back up and running again.
We proudly service the cities of Bonaire, Byron, Dry Branch, Forsyth, Fort Valley, Gray, Haddock, Juliette, Kathleen, Knoxville, Lizella, Macon, Musella, Perry, and Warner Robins and the surrounding areas.