About Us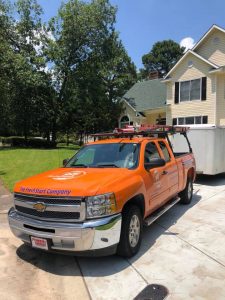 The team at 911 Restoration of Central Georgia has a tremendous amount of work experience in various industries, including water damage restoration and renovating houses.
A Positive Approach to Every Job Handled
Our water damage restoration professionals are extremely customer-centric and understand that seeing your home or commercial business afflicted by disaster can be extremely troubling. This is why we follow a "fresh start" approach to every restoration project our team tackles. 911 Restoration of Central Georgia wants you to see the silver lining of a tough situation and be prepared for the brand new chapter that is awaiting you on the other side of this harrowing time.
How to Take a Proactive Approach to Water Damage
911 Restoration's goal is to keep the residents of Central Georgia safe and sound from flooding disasters and the water damage that can accompany a burst pipe or basement flood. Here are some insider tips on how to prevent water damage from occurring in your building. Some measures that you can take to fight flooding include:
Being aware of where and what you are planting in your yard – some trees, including weeping willows, have invasive roots that can grow into your septic system, causing pipes to crack and burst.

Methodically clean out your gutters – check your gutters frequently. If you see leaves, sticks, and other debris in them, clean them out thoroughly. During a storm, clogged gutters can send water trickling into your house's roof and down the walls, causing roof and ceiling leaks.

Never pour hot grease down the drain.
Professional Restoration Services Available 24/7/365
While it's essential to take preventative measures against water damage, some disasters you cannot predict. But when they hit, 911 Restoration of Central Georgia is here to help. Our skilled crew will be at your doorstep within just 45 minutes of your first phone call to them and will be ready and able to properly tackle any restoration job that stands in their way. We offer:
A free visual inspection for property owners only

A completely licensed, bonded, and insured team of professionals

Emergency water extraction

Leak detection and repair

Complete home and commercial property restoration

And much more!
If your home, office building, or retail store has been the victim of a disaster, call 911 Restoration of Central Georgia today. Day or night, they are here to take care of you in your time of need.