Stick to These Coronavirus Tips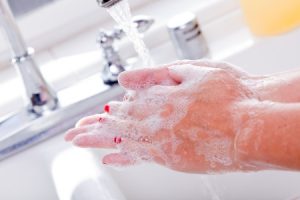 With the recent outbreak of Coronavirus in Central Georgia, it's understandable that people are starting to get closer to panicking about what's going on day-to-day. That's why it's important to remain calm, stay informed, and follow the established coronavirus tips. The following tips come recommended by the CDC and the World Health Organization (WHO), which include but aren't limited to:
Wash often:

Washing the hands is where it starts. Doing so will help limit the spread of this pandemic. Make sure to use soap and water while following the CDC recommendation of a

minimum of 20 seconds

at a time.

Sanitizer is critical:

It's not always possible to wash your hands. In those situations, it's important to use sanitizer. For full effect, you need a sanitizer that's at least 60% alcohol to help prevent coronavirus.

Practice self-isolation:

This tip isn't fun, but it's effective. For residents of Central Georgia, it's mandatory. Stay home as much as you can. For those times you have to go out, be sure to maintain a distance of at least six feet from other people.

Clean the home:

Your home is a harbor for germs and bacteria if you don't clean it often. Take the time to sanitize and disinfect the home to remain protected. When in doubt, follow the

sanitization protocol

established by the World Health Organization.
Sanitization Services 
911 Restoration is committed to maintaining the wellbeing and comfort of our Central Georgia residents. For this reason, we provide a full range of emergency restoration services as well as a comprehensive sanitization service as needed by the residents of Central Georgia. It's true that we're unable to eliminate Coronavirus for our customers. However, by staying current on the latest CDC and EPA protocols, we can keep our customers as protected as possible with our sanitization service.